Kids' Dentistry in North Andover, MA
Our friendly, caring team loves taking care of children's smiles. We believe that good dental health habits are formed at an early age and we want to help your child have a solid foundation. At Magnolia Dentistry, we understand that children's treatments vary from adults, and we tailor their appointments to meet their unique needs. We use kid-friendly terms, work with a gentle touch, and show your child proper techniques for brushing and flossing, too. Our goal is to show kids that taking care of their smiles can be fun and rewarding.
Children's Dental Services
We offer a wide range of dental treatments to help your little one achieve and maintain a healthy, happy smile for years to come. Our kids' services include:
Teeth Cleanings & Exams
Digital X-Rays
Dental Sealants
Fluoride Treatments
Tooth-Colored Fillings
Dental Crowns
Athletic Mouthguards
Silver Diamine Fluoride
---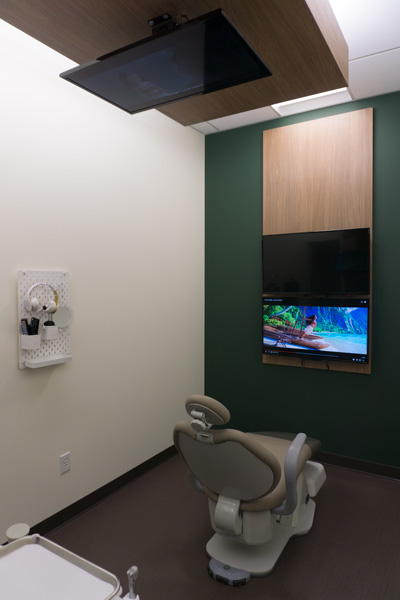 Your Child's First Dental Visit
According to the American Dental Association, your child should have their first dental visit by their first birthday or when they get their first tooth. Even though baby teeth eventually fall out, they actually play a crucial role in the alignment of adult teeth and overall oral health. Baby teeth are also more susceptible to cavities than adult teeth, which is one of the reasons why children should get regular dental checkups every six months. Our kids' amenities include:
Play Area in the Lobby
Vintage Video Game Room
Toys & Treats
Cartoons Above Treatment Chairs
Soft Pillows & Warm Blankets
Kids' Nook
---
Convenient Scheduling
We understand that fitting dental appointments into an already busy schedule can be difficult. Making multiple trips to the dentist for each family member—on top of that—is nearly impossible. We offer family block appointments that allow us to treat your whole family in just one visit. Call our office to book a block appointment so we can find the perfect time to see your family!
Schedule Your Appointment