Cosmetic Dentistry > Invisalign
Invisalign in North Andover
When you think of straightening teeth, do you think of having a mouth full of metal brackets and wires? If so, we have the perfect alternative for you. Invisalign utilizes a series of clear aligners to gently push your teeth into their ideal positions over time. Unlike traditional metal brackets and wire orthodontic treatment, Invisalign aligners are removable, making it easy to eat without any restrictions, brush and floss. Invisalign is perfect for teens and adults, especially those with busy work schedule. Once the initial impression visit is complete, you only need to come back for short 30 min follow up visits every 3-4 weeks. By the time your next 6 month cleaning comes around, you will have a straighter, more beautiful smile. Thanks to 0% in-house financing, straightening your smile is now more affordable than ever. Call our office for a consult with Dr. Lee at (978)965-4315.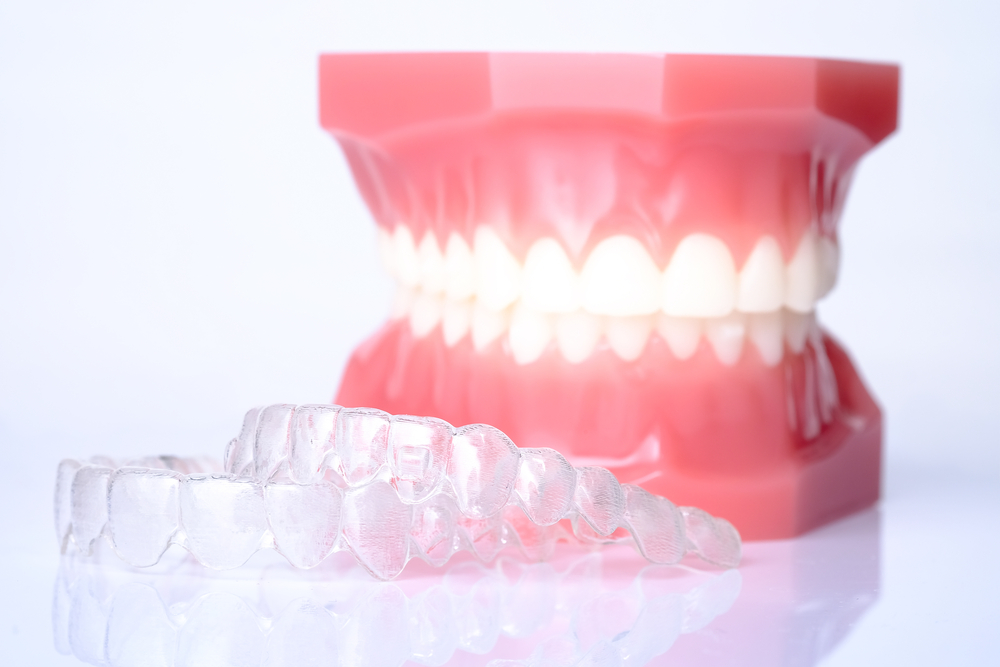 Can you see that I have braces when I wear my Invisalign aligners?
Invisalign aligners are clear and they are hard to see once put in mouth.
---
How do my teeth move with Invisalign?
We design precisely each Invisalign aligner to move teeth in small incremental steps. Sometimes we place small tooth colored composite attachments to help move the teeth more effectively. The attachments act as "handles" to rotate and tip the teeth into the desired position. Not all teeth need the attachments.
---
For how long do I have to wear my Invisalign aligners?
Invisalign's recommended time of wear is 22 hours. Yes! That means even when you sleep. You should remove aligners when eating. It is okay to drink water with the aligners on. However, you should remove the aligners when you drink other beverages besides clear water due to risk of staining.
---
Is Invisialign as good as regular braces?
Invisalign can treat a variety of clinical conditions such as overbite, underbite, crossbite, gaps in teeth, open bite and crowded teeth. For more complex orthodontic cases, however, regular braces are recommended. Dr. Lee can discuss your case with you to determine whether Invisalign is the right fit for you.
---
Find More About Cosmetic Dentistry
---