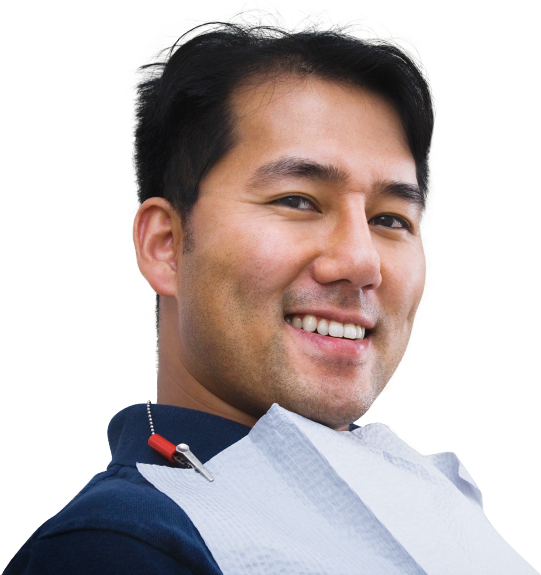 Cosmetic Dentistry > Dental Implants
Start-to-Finish Dental Implants in North Andover
Dental implants are a popular tooth replacement method for single and multi-tooth replacement. Magnolia Dentistry can take care of the entire implant process in-house, so we won't have to refer you out to another dentist. Don't let missing teeth cause you to miss out on life. Our team is ready and equipped to help you get a healthy, fully functioning smile once more.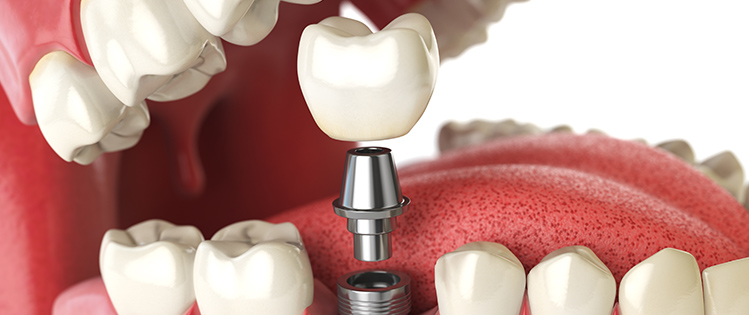 What Is a Dental Implant?
A dental implant is a small biocompatible titanium post that we surgically place into your jawbone. When there is a missing tooth, there are several different options to restore those missing teeth. In the past, the only way to replace missing teeth was through dentures ("fake teeth") or bridges (which require trimming tooth and placing crowns or caps on neighboring teeth to hold the replacing tooth called pontic), However, we can now restore the missing teeth with implants, which eliminate all the disadvantages of having partials, dentures or bridges. With implants, you don't have to worry about your dentures coming loose and falling. You also don't need to worry about losing part of the tooth structure to place crowns to support a bridge. Cleaning under a bridge often becomes a hassle as you would need a floss threader to get the floss under the bridge. Implants replace teeth without compromising adjacent tooth structure, and they look and function just like your natural teeth. Dental Implants are composed of three parts. These parts are implant (which is inserted and allowed to integrate into your jaw for 3-5 months), abutment and crown (which are delivered once the implant is fully stable in your jaw). At Magnolia Dentistry, we offer start-to-finish implant placement including final placement of the implant crowns. Are you happy with your partials or full dentures? We will check how well your partials and dentures fit, and we can even be able to make implants snap on to your dentures!
---
Benefits of Dental Implants
Implants are a preferred method for tooth replacement among patients and dentists alike. Dental implants offer an array of benefits for patients and help them enjoy a complete, hassle-free smile. Their benefits include:
They permanently replace missing teeth.
They're similar to natural teeth in their look, feel & function.
They prevent bone loss & preserve your facial shape.
They're designed to last a lifetime with proper care.
They don't require additional maintenance; you can brush & floss like normal.
---
Cost of Dental Implants
The cost of dental implants depends on a variety of factors including your overall oral health, the number of implants you need, the condition of your jawbone, and more. When you visit our office for a consultation,
Dr. Lee
will thoroughly examine your smile, discuss your smile goals, and decide on a treatment plan that's right for you. After, we'll provide you with an accurate cost estimate and go over our
financial options
. We'll work with you to fit tooth replacement into your budget!
---
How long do dental implants last?
Studies have shown that dental implants can last as long as 20+ years. However, the lifetime of implants depends largely on your medical condition and how well you take care of them. Smoking, diabetes and cancer are some of the factors that can result in implant failure. Also, when implants are not cleaned properly, they can have a gum infection called peri-implantitis. If not treated, peri-implantitis can result in bone loss around the implant potentially causing implant loss.
---
Find More About Cosmetic Dentistry
---
Schedule Your Appointment