Our Comfortable, Modern Office
From the lobby to the treatment rooms, we work hard to ensure our patients have a positive, stress-free experience. In addition to our leading-edge technology and patient amenities, we also take great pride in providing emergency dental services. Our goal is to give you exceptional care in a warm, welcoming environment.
Be Our Guest
Close your eyes and imagine the average dentist's office. You probably see bland walls, uncomfortable chairs, and outdated magazines in the waiting room, right? At Magnolia Dentistry, we go above and beyond to give you an elevated experience. Our cozy office was designed to make you feel at home, allowing you to sit back and relax while we take care of the rest. Patient Amenities: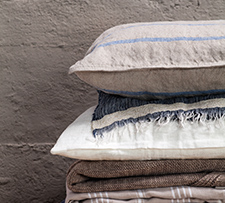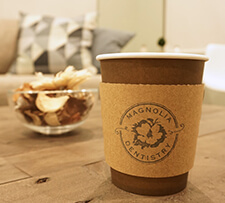 Fresh Coffee, Warm Tea & Chilled Water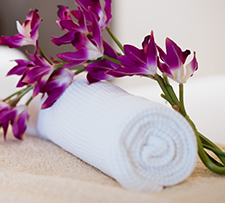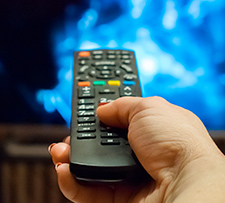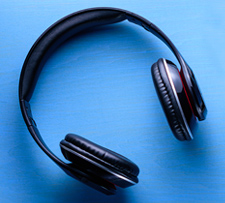 ---
State-of-the-Art Care
We stay on the leading edge of dentistry because we're committed to giving our patients the highest quality care. Our treatment rooms are fully equipped with advanced technology that allows us to provide treatments that are more efficient, effective and comfortable than ever before.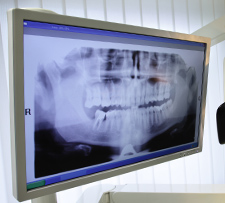 Digital X-Rays
Digital X-rays reduce treatment time by producing faster imaging than traditional X-rays. They also emit low levels of radiation and are safe for adults and kids.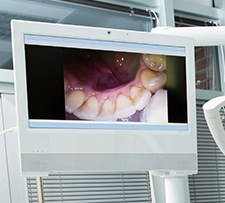 Intraoral Cameras
Have you ever wondered what the dentist is talking about when they discuss a cavity or another dental problem? Our intraoral cameras show you a dentist's view of your mouth so that you can have a better understanding of your oral health and be able to make well-informed decisions about your treatments.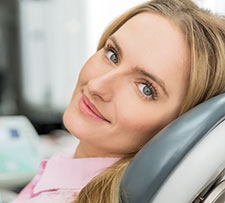 Anesthetic Warmer
While local anesthetics are a wonderful aid for pain-free dental procedures, patients often have qualms about that "first stick" when we administer the anesthesia. With our C-Warmer technology, we warm the anesthetic to just above room temperature for a pleasant and practically pain-free injection experience that reduces the pain of reducing pain. 7 out of 10 patients report significantly less pain in warm anesthetics. Visiting the dentist doesn't have to be a pain!
Emergency Dentistry
We understand that emergencies happen and we don't want you to have to wait in pain for your next scheduled appointment. That's why we leave room in our schedules to see patients with dental emergencies the same day they call. You never know when a dental emergency will happen, but you can rest easy knowing that you can count on our skilled team to be there for you if one does.